Dr Angela Demeter

BSc, DDS, MSc, Dip.Perio, FRCD(C)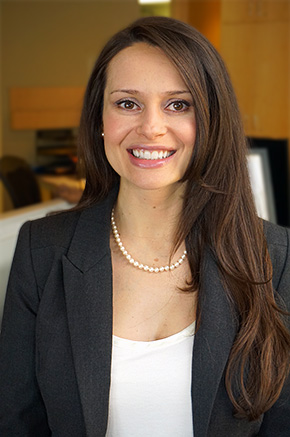 Dr. Angela Demeter obtained her Doctor of Dental Surgery degree at the University of Toronto.  After completion of a hospital residency program in New York City, she continued her postgraduate education at the University of British Columbia in the Graduate Periodontics & Implant Surgery program, where she received her Specialty degree in Periodontics & Masters in Craniofacial Science.
Angela was recognized at UBC for her outstanding theoretical performance and excellence in implant surgery with the "Nobel Biocare Achievement Prize" and was selected to represent UBC at the Nobel Biocare Global Symposium in NYC.  Her proficiency in teaching and recognized skill level has made her the youngest clinical educator in the Graduate Periodontics Program at UBC.
She has provided dental care for First Nation communities in Northern Ontario and the Queen Charlotte Islands and looks forward to volunteering in under-served communities abroad.  Dr. Demeter has organized and participated in numerous continuing education courses on topics related to periodontics and dental implants.
Angela is married and recently had her first child.
---
At South Calgary Periodontal Group, we are always welcoming new patients!
Call us at (403) 278-5446 to book your consultation appointment with Dr. Angela Demeter today!